The Inclinator Serenity Series

Redefining the Vertical Platform Lift
Experience the freedom and peace of mind that only a well-designed wheelchair lift can provide. Introducing the Inclinator Serenity vertical platform lift, the industry's most dependable residential vertical platform lift, designed with state-of-the-art technology for maximum safety, comfort and style.
While most vertical lift designs are enclosed and claustrophobic, the Inclinator Serenity series was designed to be open and inviting. The strong, yet stylish polycarbonate design provides all the safety features you need without boxing you in.
Benefits
Durable, safe, dependable
Modern style that compliments your home
Buy direct from the manufacturer and save!
Fast installation throughout Philadelphia and southern New Jersey
Flexible lift height options
Can be configured in multiple ways for easy entry / exit
3 year warranty
750-pound lift capacity
AC or DC models available to meet your needs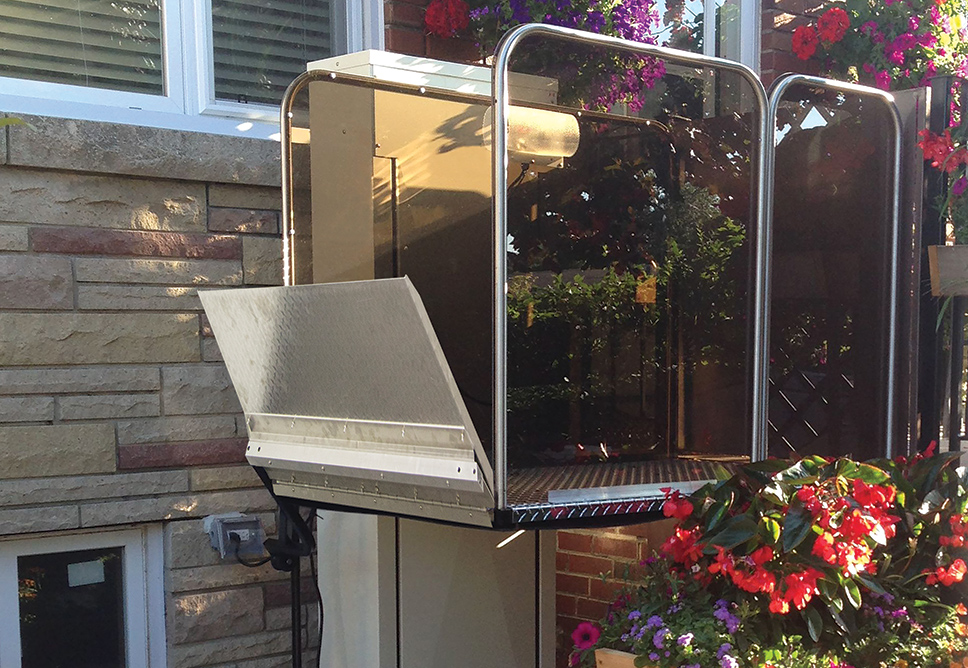 Why Buy from Inclinator?
Inclinator is the pioneer of home accessibility. In fact, C.C. Crispen, Inclinator's founder, developed the first inclined stairway elevator in 1923 to help an ailing neighbor who was confined to his second-floor bedroom. Nearly a century later, Inclinator is still the champion of those who suffer from limited mobility, continuing to develop innovative solutions that improve the quality of life for people across the country.