Available in counter-loading or floor-loading models, our commercial dumbwaiters are the perfect companion in busy restaurant kitchens, hospital labs, medical facilities and even office buildings.
Key Benefits:
Customized for Your Needs
Available in sizes up to 36"x36"x48" and weight capacities up to 500 lbs., our dumbwaiters pack a lot of power into an attractive package that can be completely customized for your needs.
Streamline Your Workflow
Get more done, more efficiently, and avoid multiple trips for equipment or supplies. Your commercial dumbwaiter can handle lots of cargo in a single load. Plus, you'll reduce accidents and injuries and avoid Workers' Compensation claims.
Versatility and Flexibility Are Built In
Available with openings on 1, 2, or 3 sides, your new dumbwaiter offers the ultimate in versatility and flexibility, with up to 6 programmable stops and automatic controls on every level.
Hoistway Doors
Cab Gates
Commercial Dumbwaiter Specifications: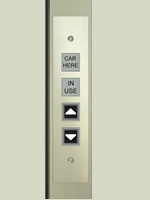 Call Buttons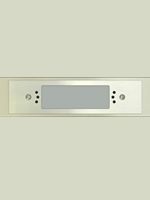 Arrival Gong
Available sizes up to 36" x 36" x 48"
Weight Capacity:
Dumbwaiter Travel:
200 lb. model can travel up to 27 ft.
300 lb. and 500 lb. models can travel up to 47 ft.
Up to 6 stops
Automated controls from every level
Choose 1, 2, or 3 openings
Standard painted steel cab or optional stainless steel cab
Uses 220V electric
Ready to customize your commercial dumbwaiter?
Buy direct from Inclinator and receive expert installation throughout Philadelphia and southern New Jersey.