Invest in the most reliable residential elevator in the industry, backed by nearly 100 years of American-made craftsmanship.
Inclinator was the first to bring residential elevator technology to American consumers in 1928. Since then, we've continued to craft each elevator individually, providing maximum flexibility, customization and safety to homeowners across the country.
But an Inclinator elevator won't just make it easier to access your home for years to come. It also serves as a beautiful addition that adds flexibility and value for future buyers. Imagine selling your home years from now to a much wider market of buyers who appreciate the elegance, convenience and safety of their own home elevator.
Invest in the beauty and reliability of Inclinator's Elevette® home elevator system.
Experience your future your way - with the freedom and mobility to live your best life!
Homeowners love the stylish appearance and reliability of our elevators.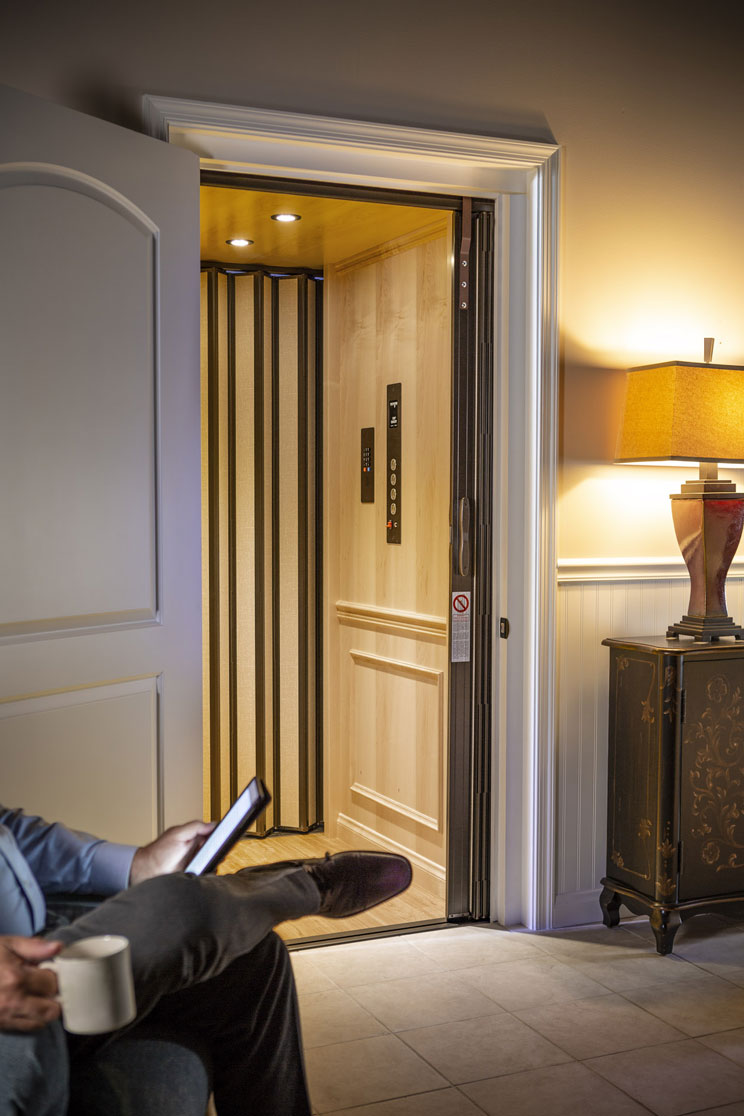 Architects
love the flexibility to integrate our designs into any home environment.