About Us
Inclinator has been helping people live in their homes longer and experience more independence as they age for over 90 years. Family-owned and operated, Inclinator began with an idea and the desire to help. In 1923, C.C. Crispen, an inventive mechanical engineer and entrepreneur, built a movable seat that allowed an ailing neighbor to move up and down the stairs in his home.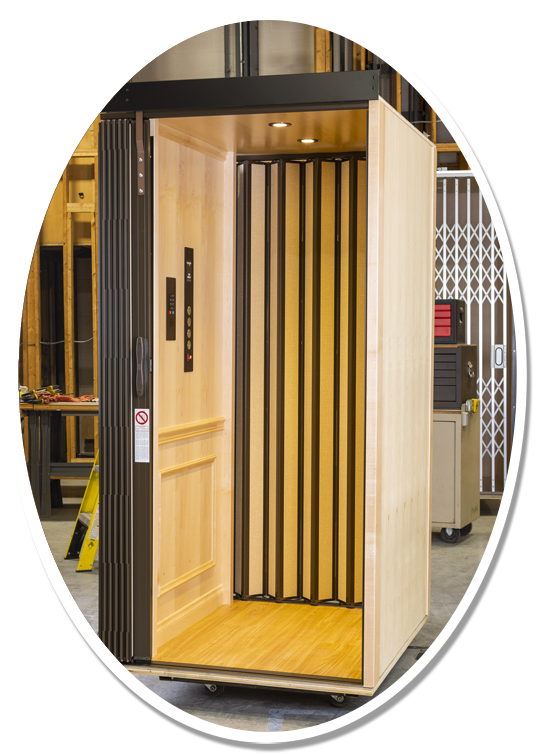 That idea turned into a product, the Inclin-ator, a name which conveyed the idea of a lift that worked on the incline of a staircase. In 1928, Crispen designed the very first electric elevator designed to work in homes with winding staircases. This invention became the Elevette home elevator.
Today, Inclinator continues to innovate, developing solutions that provide more convenience and freedom than ever before for homeowners across the United States. Inclinator's product line now includes the most trusted home elevator system on the market, as well as the Inclinator Serenity wheelchair lift and commercial & residential dumbwaiters.
Customers in Philadelphia and southern New Jersey can purchase products directly from Inclinator and receive complete installation, repair and maintenance services direct from the company that started it all.
When it comes to aging in place or overcoming the limitations of disability, Inclinator cares. Maybe that's why there are more Inclinator elevators in American homes today than any other brand.
Start experiencing the freedom that only Inclinator can provide. Explore our home elevators, wheelchair lifts or dumbwaiters to find the right solution to keep enjoying the home you love for years to come!
---
From Our Family to Yours ...Inclinator Cares
We value your independence, your safety AND your design vision. We believe in quality craftsmanship and are proud that all of our elevators are American made. Inclinator's origin of caring continues to be our guiding principle today. Maybe that's why there are more Inclinator elevators in homes throughout the Americas than any other brand.